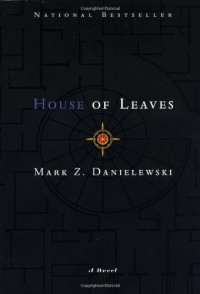 If the format of this book is 'conventional', it would be less than 700 pages or so. Imagine one page contains only one paragraph or even one word... You could have saved a lot of trees.
The story is actually good, and I think the story alone is enough. But the format and footnotes make this book exhausting to read. Sometimes you have to turn this book upside down. Or look up the footnotes (which happens very often). And there are so many footnotes. The footnotes even got footnotes. And the footnotes footnotes could be several pages long.
I never really like footnotes. It distracts you from reading the main topic. But sometimes it's necessary. And this book only made me dislike footnotes all the more. And some of the footnotes are pointless, referring some books or essays that don't exist. Oh, it even got an index.
I didn't mean to say that the format of the book made this book a bad one. The unusual format is good actually (and the using of different color every time the word 'house' or 'minotaur' appears is cool). Just not enjoyable for me to read.